Polymer Clay, Precious Metal Clay and Beading Instructional Videos


Karen Lewis aka "Klew"

Karen Lewis, aka Klew, found Polymer in 1987. Realizing its potential she started "Klew Expressions" in 1988. In 1996, Karen moved her home studio to a commercial location housing her Studio and Gallery. In May of 1999 she expanded for a bead store and classroom. Karen lives with her life partner and two "Aussies" in Tehachapi, California, a one horse town nestled in the foothills of the Sierra Nevadas.
Karen writes for many trade magazines, has been published in books, appeared on national television and in the Smithsonian "Artrain". Klew's beads are part of the permanent collection in Arizona's Bead Museum. Her work is shown in galleries world-wide.
To see more of Karen's work ,Class Schedules or to e-Mail Klew, Click here:
klewexpressions.com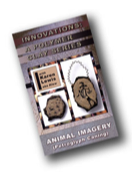 Animal Imagery (Petroglyph Caning)
Learn the structural building of a stylized animal figure reminiscent of ancient rock art (petroglyphs) found throughout the world, as well as Klew's own backyard!
The techniques learned in this project are easily translated to any stylized design. The possibilities are as endless as your imagination.
Run Time: 73 Mins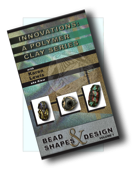 Bead Shapes and Design Vol. 1
The techniques and bead styles Klew shares in this video are the culmination of her ten plus years working in this wonderful medium.
In this video you'll learn to: • Make uniformly sized base beads • Use all the polymer clay canes you've made to create beads • Make a dozen shapes and styles of beads • See and understand you most important tool - Your hands! • Make complex beads with sculptural elements and appliqués

Run Time: 98 Mins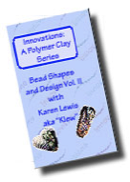 Bead Shapes and Design Vol. 2
Klew's Bead Shapes & Design Vol. II reveals more tips and techniques to use simple canes and scraps resulting in fabulous textured beads. You'll learn to construct an apex bead in a Heart shape. Also presented are Folded beads, a polymer clay adaptation of a centuries old glass technique. The three variations of Carnival beads are just plain fun. The sophisticated Lantern beads belie their humble beginnings from your leftovers.

Runtime: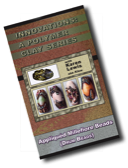 Appliquéd Millifiore Beads (Drum Beads)
Learn to create wonderfully textured beads using very basic polymer clay canes. You'll see how to appliqué cane slices onto pre-shaped beads. After baking, Klew will teach you about the options available to finish these beads - Sanding, Antiquing and Polishing. Klew's "Drum Beads" are known for their beautiful look and finish. Now you will learn the techniques she uses to accomplish these stunning beads.


Run Time: 47 Mins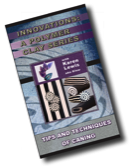 Tips and Techniques of Caning
Learn to successfully build basic canes with polymer clay. You'll learn spiral, bullseye and stratified block canes. Combine these building blocks to make fabulous components for appliquéd beads or any polymer work. The lessons on reducing to round, triangle and square while preserving the design are invaluable for all of your cane work. Finally, in the bonus section Klew teaches the Skinner blend and shows how to make a leaf cane seen in many of her award winning beads.

Runtime: 84 Mins